The 2022 Samhain Awards: Holy Shit, Bud
2022-10-29 18:07:59.756252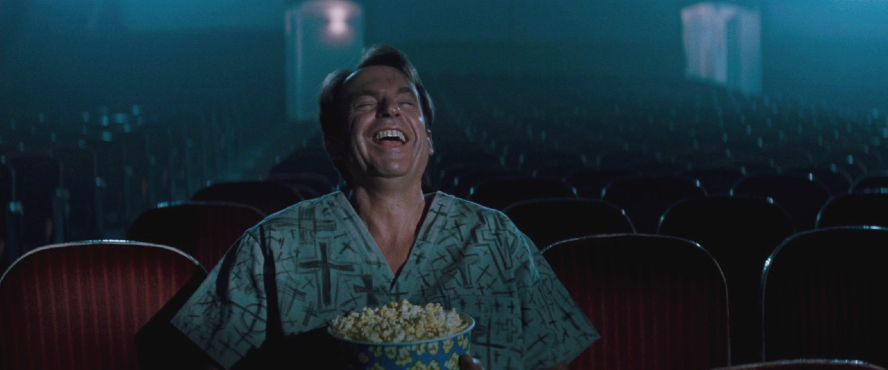 Horror cinema greatly exceeded my expectations in 2022. Unlike years previous, there are so many superb slices of Hell to recommend you, I have given little consideration here to ranking or relative virtues. This also allows me to be more judicious than usual.
What follows is a mix of the under-appreciated and the widely acclaimed. All of them have two things in common. They will still be remembered five years now; and they are each worthy contenders for the title of 2022's very best.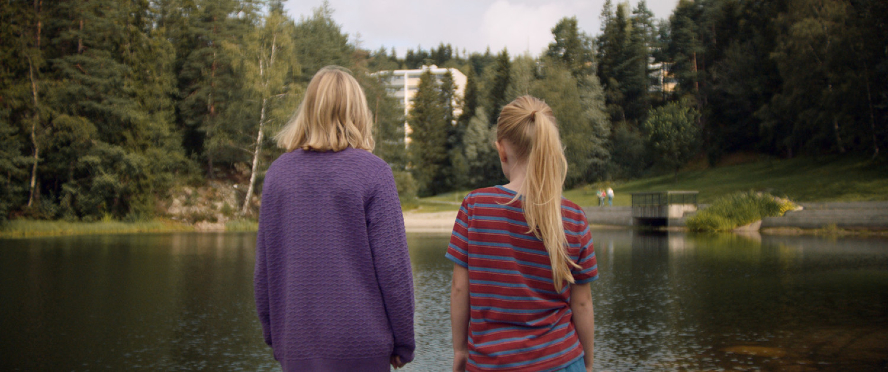 The Innocents. Driven entirely by astonishing performances from child actors, few films this year kept me more baffled, more hypnotized. It achieves genuine magical realism right from the start and never fumbles it, a potent arc with a sad, confounding finish. Unforgettable. Eskil Vogt is playing at the highest level right now, one of the greatest talents alive in any genre.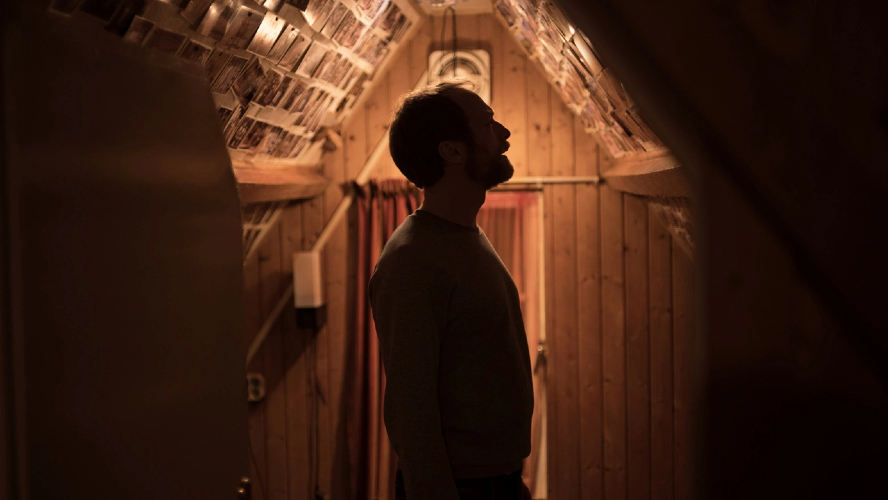 Speak No Evil. A nightmare rendered as a slowly unfolding comedy of manners. One of the best written horror movies I have seen, this year or any other. I have come to view it as an allegory for the fate of Western Civilization, something the creators behind it, I'm sure, never remotely intended. Sophisticated, polished, gorgeously photographed, it's also shockingly raw, transmitting from the same deep waters as Jodorowsky or Lynch.

Barbarian. Every year, some independent theatrical release gets heralded as a new masterpiece, and that seldom turns out to be anything but advertising. Barbarian, I must concede, is wholly equal to the hype. Unpredictable, ambitious, and beautifully done, this one aims high, hits the target, and, rarer still, also sticks the landing. Writer / director Zach Cregger has launched himself straight to the top.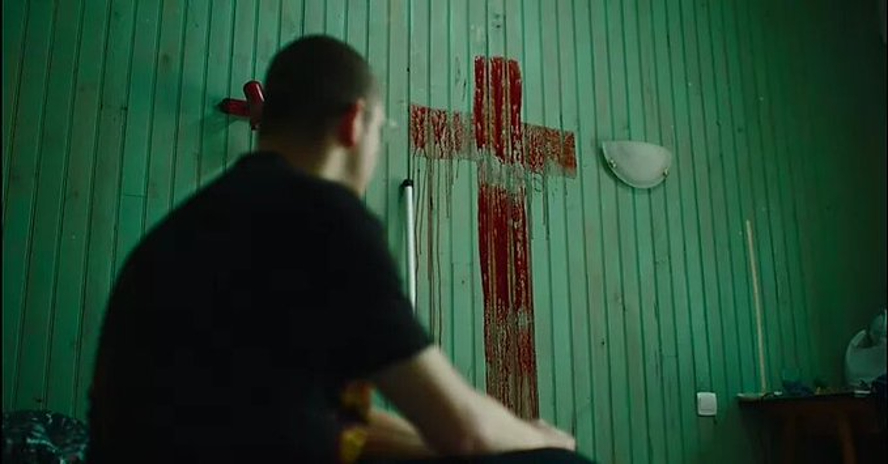 Teddy. An extremely French werewolf flick, gorgeously shot, and full of choices that will infuriate genre purists and Americanized "critics" in equal measure. Everyone involved is perfectly cast, but Anthony Bajon carries the film as a surly, dumb, doomed young man. Neither horror nor comedy, simply art. It also looks better than 99% of what big budget studios had to offer this year. Tragedy, particularly in the annals of horror, is seldom this warm or human.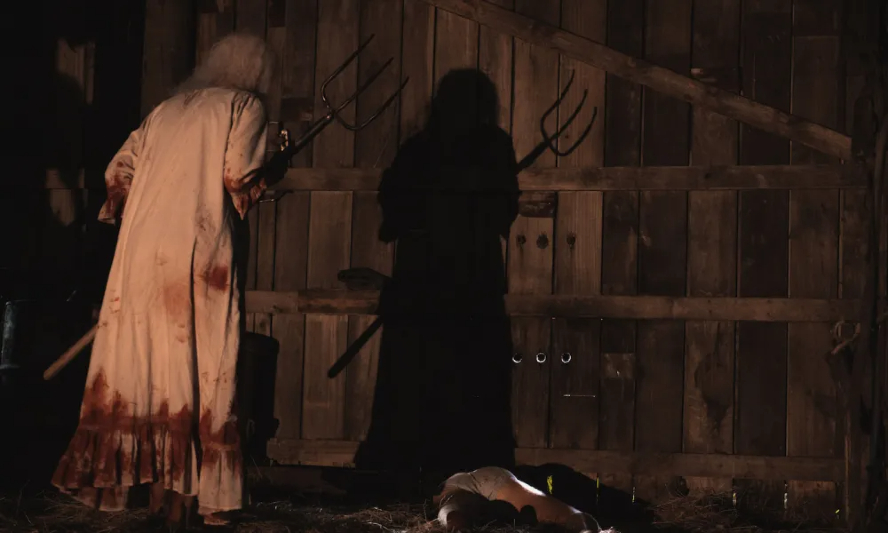 X. Ti West has already given the genre some great damn films, but this lushly photographed love letter to 70's drive-in slashers was an unexpected masterpiece. Masterpiece. I regret not being able to see this in a theater. Mr. West has brought all of his experience to bear here, juggling layers and themes, surprising even the savviest viewers, and continuously escalating the stakes and tension. This would be a hard act to follow, so I appreciate the fact he immediately came back with Pearl, an inadequate but nonetheless entertaining prequel.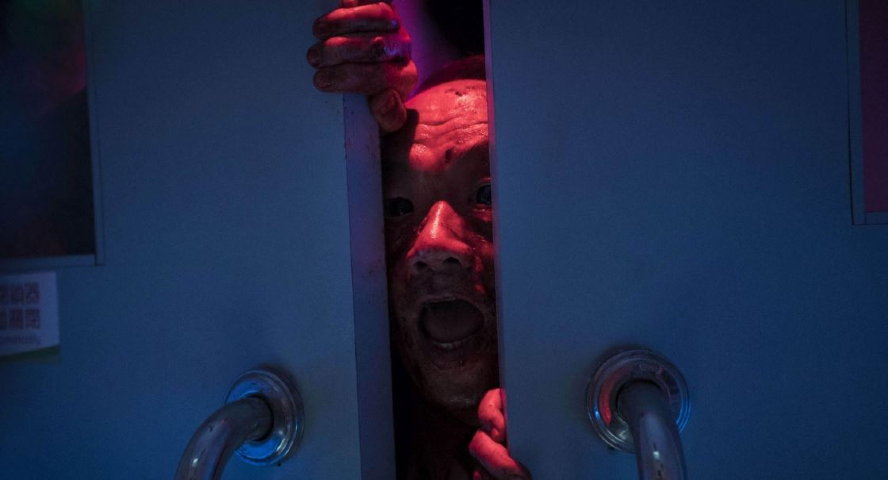 The Sadness. For fans of Category III style Asian atrocity exhibitions like Ebola Syndrome, this is a dream come true. Likely the closest thing to an unofficial Crossed adaptation the big screen will ever see, the zombies here are fast, intelligent and creatively cruel. The acceleration of the first half is packed with unforgettable set pieces and special effects work. No question, it loses power in the third act, leaning too hard on claustrophobia and pathos to maintain the momentum of its own insanity. Yet there's also no question it will go down as a legendary monument in the torture garden of extreme horror.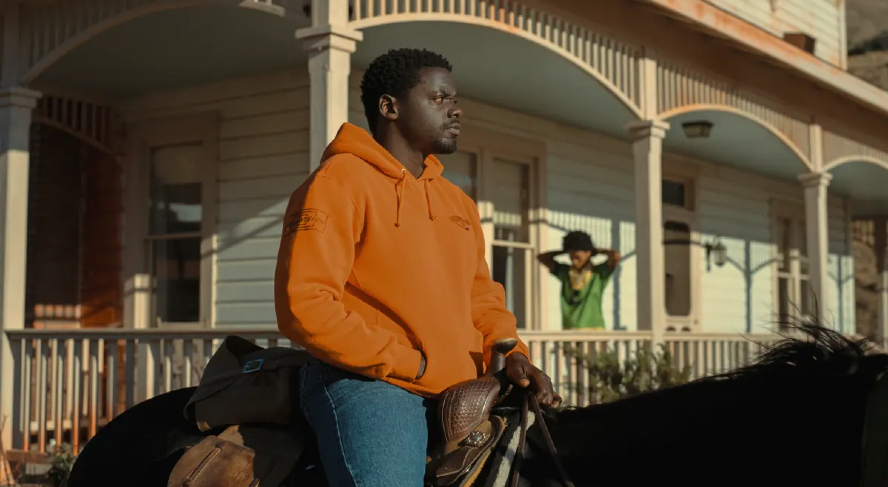 Nope. The best film Peele has done so far. His uncanny gift for visual design has never been put to better use than this, a classic Western about the cursed origins of cinema itself. It also happens to feature one of the best monsters in recent memory, certainly one of the most innovative, too. There is not a single wasted second here. It unfolds at a deliberate pace, a story told on desert time, but this was lean, deep, and extremely funny.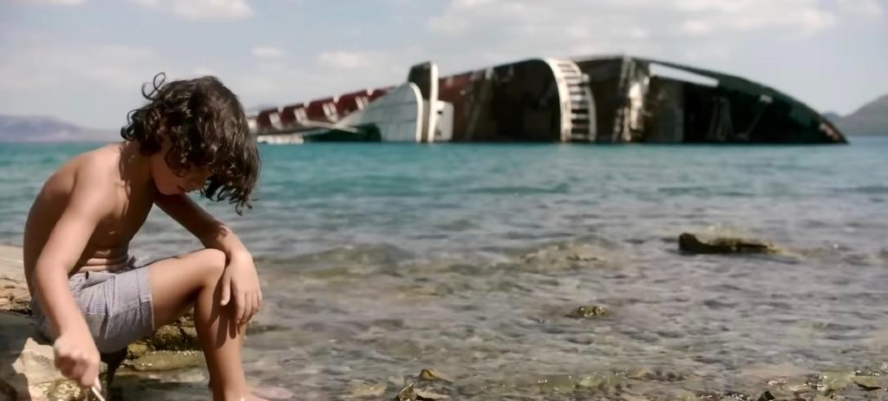 Crimes of the Future. Calling this "a return to form" for David Cronenberg understates things. It was released this year, but it was written back in the 90's, and you can see the themes & echoes from much of Cronenberg's best work woven throughout this bleak, stylishly paranoid art film. In fact, it would be a tiresome rehash without Viggo so fully committing to playing a cartoonishly silly role like it was Tarkovsky, or a Cassavetes noir. This is a richly imagined science fiction fable that just happens to involve some excruciating body horror.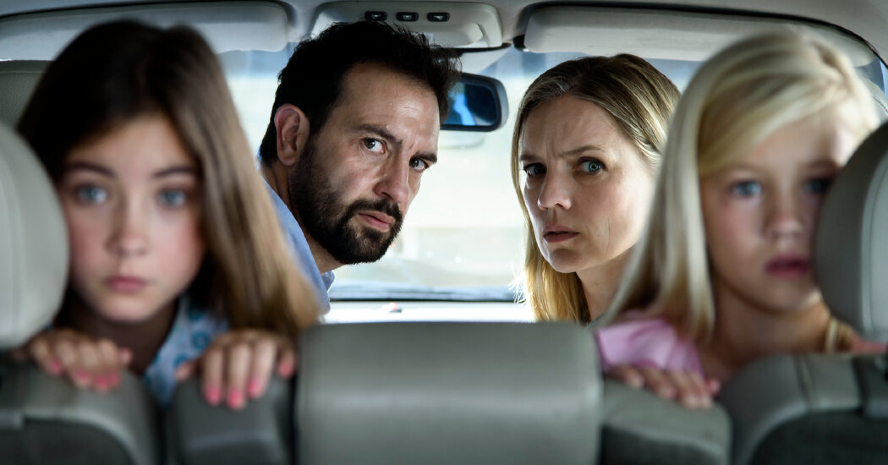 Tailgate. This Euro thriller was a miracle of economy, taking a cliche of a premise and delivering one the tightest, most definitive takes that this trope shall ever see. There are only about a dozen actual scenes here, and one of the creepiest is just a conversation at a crowded gas station in broad daylight. This is one of those films any aspiring director or screenwriter should be studying with care.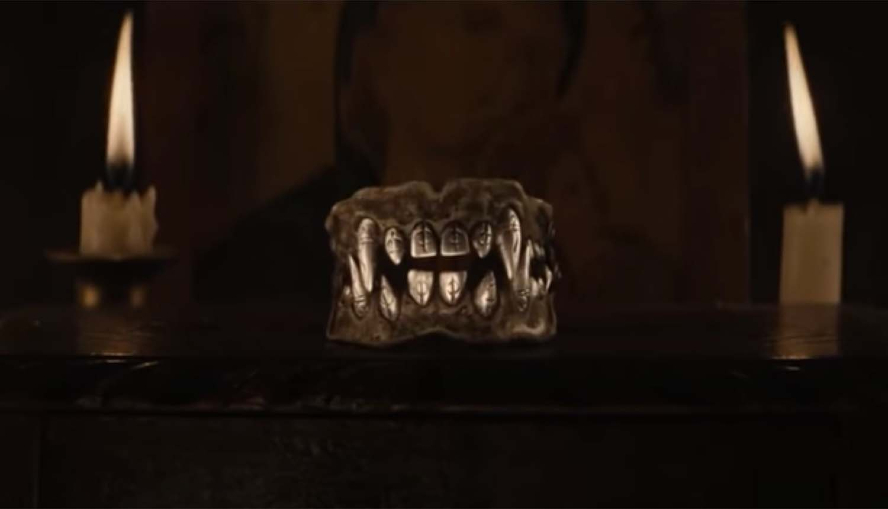 The Cursed. Far from flawless but it was smart, strange, and full of iconic shots, Hammer Horror on Technicolor mescaline. I was hearing great things about it back when it was on the festival circuit as "Eight For Silver" and I can see why: this is one of the best-looking studio horror films since A Cure For Wellness. The characters are carefully observed and the mythos is primal stuff; a pity that ending was so clumsy and uncertain.
Minus my final pick, that's it; so let's briefly address Everything Else.
I understand why it was so divisive, but me? I enjoyed Halloween Ends. I also forgot what movie I was even watching a few times, but that's a fitting tribute to Season of the Witch, which was an equally controversial hard left turn when it came out. Halloween Ends was comically over-written, a narrative mess, and a solid finish to a very strange trilogy. The new Hellraiser, however, was simply boring. I expected that Bruckner's magic winning streak would finally end when he took on Barker, but even so, I cannot understand how the final product could be so lifeless & flat, especially with such a strong lead performance from Odessa A'zion. I blame David Goyer, and I'm probably right.
That new Firestarter was made-for-TV mystery meat, that new Resident Evil was enjoyable fluff, and that new Texas Chainsaw Massacre had some fuckin' great scenes. I was pleasantly surprised. Prey was a solid action movie but past that, forgettable. It offered little to the legend outside of the premise itself: merely a remake of the first film that swaps out a Comanche woman for an Austrian ubermensch. Still, bizarre that it never saw theatrical release, it is every bit as good as a hundred other studio products that got crammed into the multiplex machine this year.
The Black Phone was very much like Doctor Sleep: well crafted, masterfully shot, but somehow lacking. Stephen King and his homunculus son Joe Hill are America's poet laureates of Children In Danger. Scott Derrickson's second collaboration with Ethan Hawke is competent as could be, but overshadowed by two far superior films. First, The Boy Behind The Door told a kidnapping story just last year with far fewer moving parts and exponentially more impact. Second, The Black Phone lacks the punch and depth of their first collaboration Sinister, one of the best (and darkest) horror films of the 2010 era.
The Scream reboot was one of the best in the series so far. That is a mixed compliment, of course, but putting a fresh spin on such a self-aware, convoluted franchise was a tall order, and they pulled it off. When it comes to cute and killer horror comedy, though, I don't think anyone did it better than Bodies Bodies Bodies, yet another big win for the A24 content machine.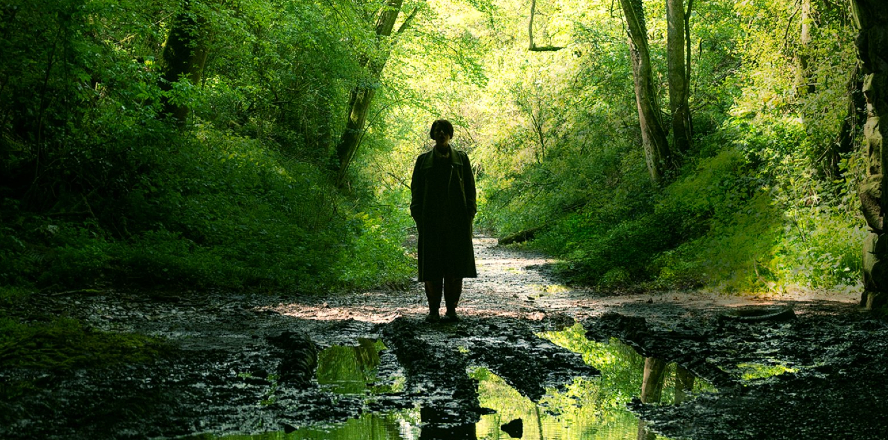 Speaking of those smug pricks. Over on the "elevated horror" end of the spectrum, I enjoyed the hot, sweaty mess that was Alex Garland's Men. It would have been outright painful with a more straightforward approach. Garland is too smart for that. The discomfort and mystery of the narrative breaks, along with a crucial, ballsy casting decision, make for a fun ride despite the overt gender politics. It was also a billion times better than Lamb. On that same girl power vibe: Hatching was absurd yet still engrossing, Piggy had some shocking moments yet never quite coheres, but the best feminist manifesto in the genre this year was Fresh, a movie best approached with as little foreknowledge as possible.
Mad God and Rob Zombie's inexplicable remake of The Munsters are both recommended if you are high and/or drunk to the point of paralysis. Otherwise, they are circus freaks, all technique, zero narrative. That is hardly a bad thing, but neither makes for a satisfying "movie night" by any sober standard.
The biggest surprise to me was Terrifier 2, which is also currently baffling the shit out of Hollywood as this tiny indie continues to expand a lucrative theatrical run. It is every bit as ugly, venal, and deliberately disgusting as the first one, sure, but it's not stupid, at all. Where the original was a pointless exercise in 80's tension and gore, the sequel is packed with both ideas and living, breathing characters, plus a breakout performance from Lauren LaVera. Improbably, Damien Leone has fucked around and created a new franchise.
That's great news for sick puppies. Between that success story & the box office draw of X and Barbarian, weird independent horror cinema is looking like a new gold rush to every executive producer from Hollywood to Hong Kong. And they all want original ideas, too.
So I have zero formal complaints this year. It was outstanding. 2023 will be better still, even if Bill Gates finally decides to unleash that aerosolized Ebola that Wouter was working so hard on in South Africa. Bring it, motherfuckers.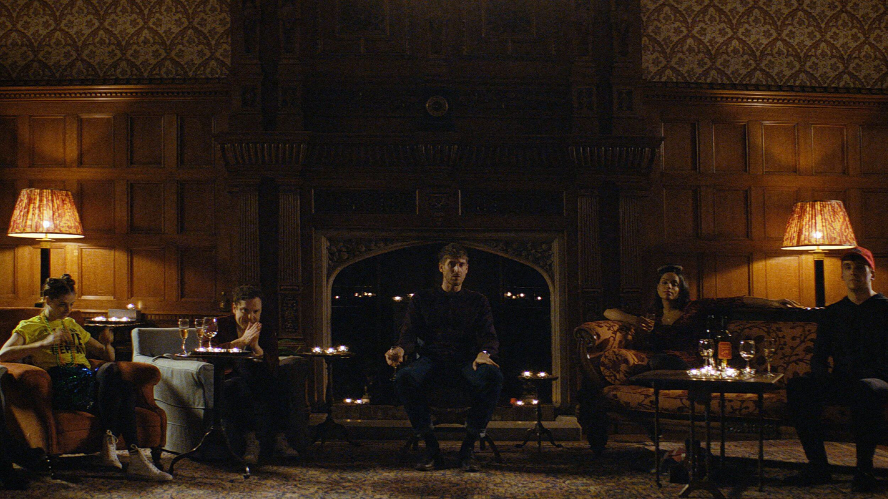 Finally. I always end with an overlooked gem that everyone needs to see. All My Friends Hate Me is one of the funniest, strangest films I've seen in ages. Don't watch a trailer, don't read a single fucking thing about it, just watch it as soon as you can. A truly singular experience.
Read another?