Kris Kuksi, We Salute You
2006-10-23 17:02:00
Kris Kuksi is apparently not much for manifestos and theories --- but his work is plenty enough to keep your neurons pumping. What follows is a silent tribute to a singular talent. When you're done here, check out his website, and his gallery at DeviantART. Also, take a look at Miqel Dot Com's gallery featuring the work of an artist who is clearly an influence on Kuksi --- the forgotton Polish legend Stanislav Szukalski.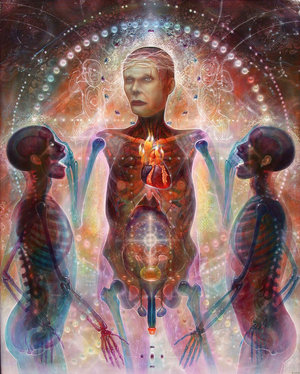 The Pronation of Christ -- click to enlarge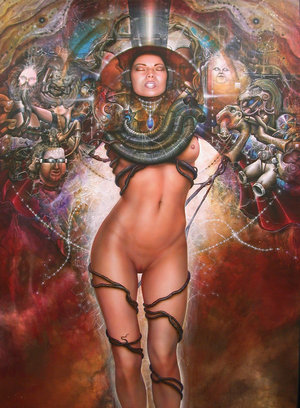 Theresa in Ecstasy -- click to enlarge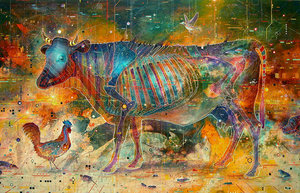 Psychotropic Anatomy -- click to enlarge
Kris Kuksi is truly masterful, meaning his stylistic decisions are mature and considered --- not shaped by limitations on his technique, because apparently there are none.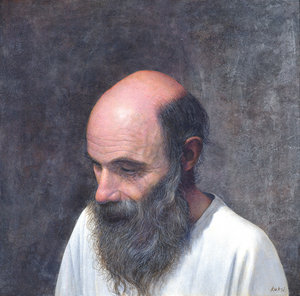 Portrait of George Guillaume -- click to enlarge
Kuksi has recently turned to sculpture and remains as intricate and visionary as ever.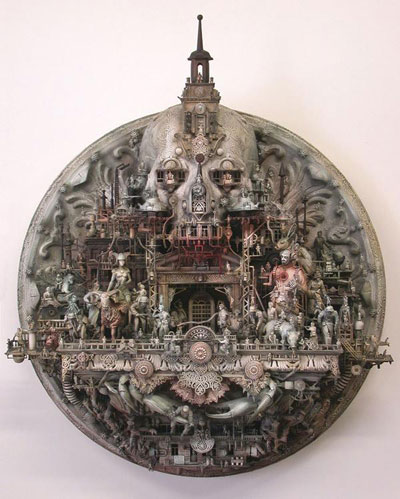 The House of Fascism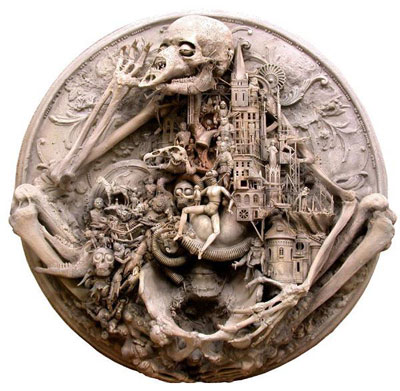 Parasite and Host -- click to enlarge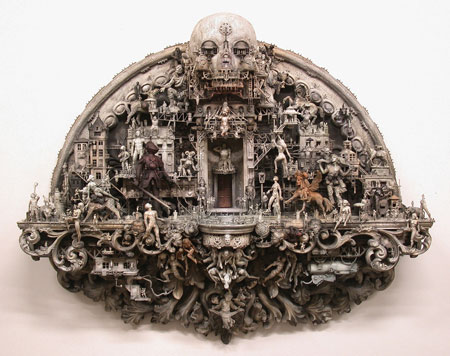 The Palace of Hedonism
Read another?