The 2008 Brainsturbator Update: Back to School
2008-10-11 22:38:00
I've been looking for work online -- here's the most honest and entertaining version of my resume -- but there's not much to be found. My solution, as always, is to just create my own. Here's the cream of the crop:
The 5th Generation Warfare Project

Back in April, after a long hiatus, I restarted Skilluminati Research for an extended project on "5th Generation Warfare." 5GW is a complex and contentious concept, and the meaning of warfare itself was called into question early in the project. The foundation of 5GW is the work of John Boyd, the zen philosopher and master fighter pilot who's come to be embraced by the business community in the past 10 years.
My perspective is of course shaped by my biases -- I am an Taoist Anarchist at heart, so most of the US-centric pro-military writing on 5GW bored me to sleep. By far the most lucid and useful thinking I found was from John Robb, author of Brave New War
, who runs the essential site Global Guerrillas.
I view politics as an extension of marketing, and I view warfare as a national symptom of a global class war. I also hold that dangerous information is inherently an irreversible problem, and all of the efforts towards controlling data through filters, monitoring and classification are doomed to failure by design. We cannot build protection states -- the only sustainable option is co-operative open solutions for free humans.
The entire Skilluminati Research project is based on the fact that Power is a separate language: those in positions of power and responsibility don't view the world like the average human does. There is a different vocabulary of social control, mass manipulation, and covert actions. All this leads to my final piece in the series, Dreaming 5GW: Invisible Warfare.
The Pizza SEO Project

When I got interested in Search Engine Optimization, I did what I always do: read everything I could find on the subject. I started noticing a disturbing pattern, though...I began to suspect that 90% of what I was reading was bullshit. To be clear, I'm not claiming the entire discipline is a fraud -- SEO is an important skill, and I'd recommend anyone interested start with this SEOmoz primer to get a clear, detailed and bullshit-free introduction.
My thesis was this: SEO is not a matter of coding tricks, but simply writing better content than your competition. Of course there's basic code and design you need to know, but that's just a matter of presentation and formatting.
At the time I started working on this in earnest, we were ordering tons of takeout pizza and spending way, way, way too much time online. So when I went to claim the name "Pizza SEO," I found out it was already taken by an actual SEO company.
I realized immediately this was the perfect challenge: I was going to try to and steal their name as soon as possible. I accomplished my goal in less than a month, and my competitors have yet to catch up with me. I call them the Slovak Usurpers, because the real Pizza SEO is, of course, my own company. (You cannot possibly afford us and we only work for our friends.)
I would like to point out that despite having a head-start of several years, a budget and working staff, as well as owning the .com domain, Jan Laurencik and his company did not have the skills or knowledge to keep a stoner hick from using a free Blogger template to beat them at their own game. My sympathy for their failure is non-existent.
Now that I've proven my point, though, I'm going to be making Pizza SEO into a sketchpad for my own explorations into memetics, perception, persuasion and the new discipline of Information Architecture. I will also be jabbering a bunch of tech-talk and nerdology about Teh Internets.
Two recent articles I'll be expanding into Brainsturbator material: Microtargeting, Datamining and our Alleged Democracy The Visualization and Organization of Information
Guest Bloggery @ Technoccult

I've been a big fan of Technoccult for well over 2 years now, so when Klintron asked me to start doing guest posts there, I was flattered, tickled, and vaguely aroused. So far I've covered nano-UFOlogy, the Creation Science wiki, and general apocalyptic weirdness, but I'm especially proud of my last two updates. The first is about the long-running TAZ of Mound Bayou, Mississippi, the first all-black community in the US. The second is about the goldmine of inspiration and innovation from the low-tech journalists at Afrigadget, my new favorite website.
I'd like to thank Klintron, in a very sloppy and public way, for the outlet and the audience that Technoccult provides me.
Audible Hype and DIY Hip Hop
I mention these projects because 1) I put a lot of damn time into them, but mostly because 2) so many people outside of hip hop have said the material was useful to them: artists, home businesses, or just people trying to help their friends band make more money and get more gigs. I started Audible Hype at the beginning of the year and covered a lot of ground. I think the single best, and most useful, article in the collection is The $0 Music Promotion Plan, which is exactly what it claims to be.
I've also covered hip hop demographics, making money without touring, the black arts of getting free publicity, and investigated the environmental impact of the music business. For those of you interested in the 10,000 details of running a music career, I'm running an FAQ-style project called DIY Hip Hop that addresses things simply.
And Oh Yeah...ALGORHYTHMS IS DONE.
In case anyone missed it, my three year labor of love psychedelic hip hop EP is finally finished and available for free: enjoy.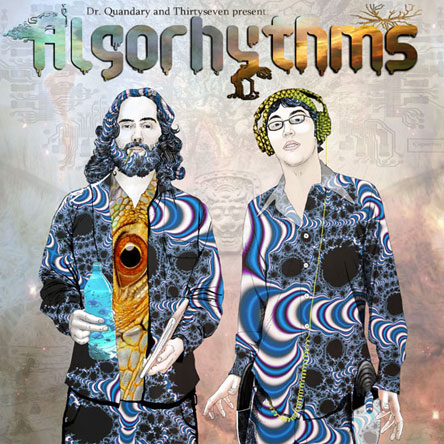 There's a lot more free music and creative hip hop available at World-Around Records, a label I run with Dr. Quandary.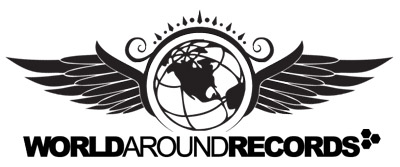 Read another?