Kris Kuksi, We Salute You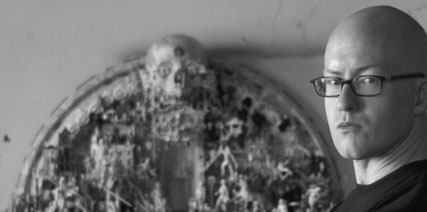 This post is a doozy --- we might even expand this into a full-fleged gallery wing, like we did for Paul Laffoley. Kris Kuksi is a visionary artist who deserves to be better known here in the US --- and we're going to our part by etching his work across your retinas for a few heady minutes. Pound the rest of your coffee and light up that roach --- we're going in.
Kris Kuksi is apparently not much for manifestos and theories --- but his work is plenty enough to keep your neurons pumping. What follows is a silent tribute to a singular talent. When you're done here, check out his website, and his gallery at DeviantART. Also, take a look at Miqel Dot Com's gallery featuring the work of an artist who is clearly an influence on Kuksi --- the forgotton Polish legend Stanislav Szukalski.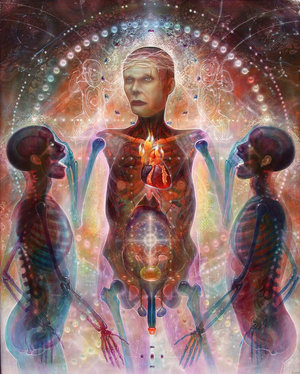 The Pronation of Christ—click to enlarge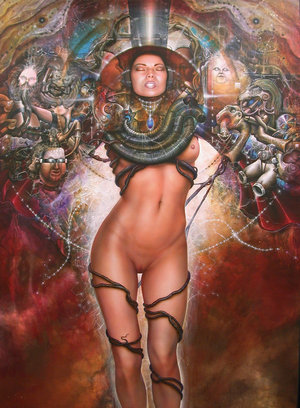 Theresa in Ecstasy—click to enlarge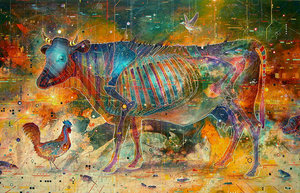 Psychotropic Anatomy—click to enlarge


Kris Kuksi is truly masterful, meaning his stylistic decisions are mature and considered --- not shaped by limitations on his technique, because apparently there are none.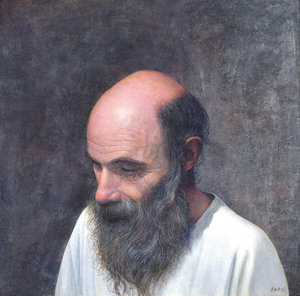 Portrait of George Guillaume—click to enlarge


Kuksi has recently turned to sculpture and remains as intricate and visionary as ever.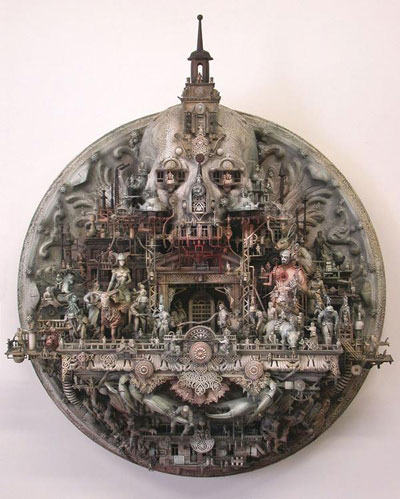 The House of Fascism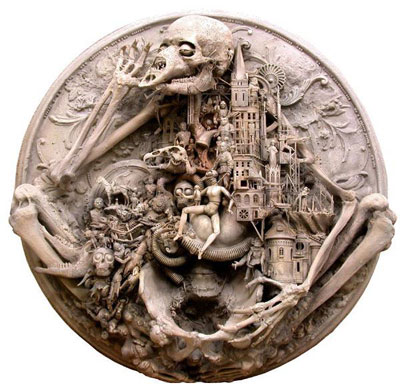 Parasite and Host—click to enlarge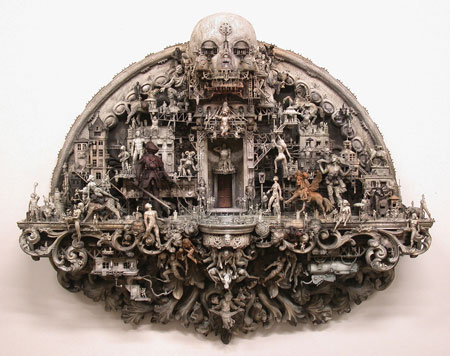 The Palace of Hedonism
Brainsturbator Favorites
Meta

The Abyss

Aikido Activist Anarchy

Weird Science

We Salute You